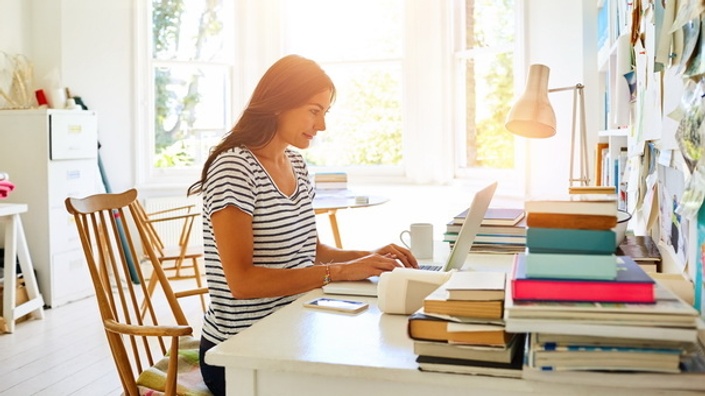 Executive Director Credential Course- Texas
Next Online Class is June 15-18 2020!
We are currently accepting registration for our 4-day, Executive Director Credential Course!
The Executive Director Credential (EDC) is a 40-hour course designed for directors or emerging leaders in early childhood education to obtain training within the child care administration competency areas. The EDC is recognized by the Health & Human Services Department, Division of Texas Child Care Licensing as a Texas Director Credential and will help you to meet the education requirement to become a licensed director in the state of Texas and receive your Texas Child-Care Centers Director's Certificate.
To qualify to attend, participants must provide a copy of a high school diploma or GED, have a current CPR & 1st Aid certificate or card, have a minimum of 2 years experience working in a licensed child care center and be at least 21 years old.
How does this 40 hour class work?
1. Step One- Enroll in course, download and submit application and gain approval. Make sure you include a copy of your high school diploma, college diploma or GED and your 1st aid and CPR card or certificate with your application.
2. Step Two- We will send you a welcome letter and access to our private Facebook group.
3. Step Three- Keep an eye on your inbox, we will send you a brief video tutorial on how to find what you need for this course on the teachable.com site and what a typical day attending online classes with us looks like. We will send you reminders before the class starts. To take this class you will need access to the internet and you will also need to print or download a copy of the Texas Licensing Minimum Standards for Child Care Centers. You should also have a copy of your parent and staff handbook available if you are currently working at a center.
4. Step Four- Complete the modules! Each day, during the 4 days this class runs, we will release a new set of recorded modules. You will be able to watch our videos, webinars, and recorded content, take notes, and playback anything you need to view again. Some lessons will also include articles you can read, and tools and resources you can use to not only help you with this class but that you can keep and use at your school. The end of each module will have an ACTION item, this will be a short activity, journal topic, or post test. To get credit for this class, you must complete each activity. For certain modules, we will ask that you discuss a certain topic, all discussions will take place in our Facebook Group. Participation is required and is part of your final grade. We will also have an optional LIVE Q&A call, where all participants have the opportunity to ask questions about the content from the day. While we recommend that you complete this course over the 4 day period, since it is online, you will be able to work at your own pace. If you need longer to complete the modules, no worries, you will still have access to all materials even after the 4 day course ends.
5. Step Five- Once all modules are complete their will be a post test that covers all modules. This is an open notes test, you can use any of the notes, activities and the copy of minimum standards to complete the test.
6. Step Six- Upon completion of the test, you will receive a provisional certificate stating that you've earned 40 hours by taking this class. Once all of your work is graded (normally within 2-3 business days), we will email you and mail you a hard copy of your Executive Director Credential.
7. Step Seven- You will turn in this credential to the state of Texas when applying to become a Director. We are on the list of approved credential programs, you can visit the DFPS site to see Seeds Training Group on this list.
8. Step 8- Annually you will renew your credential with us, more information about this process is in our handbook that you will print and review once you are enrolled in this course.
Day 1: (online)- hours are flexible

Understanding the History of Early Childhood Education

To understand the history of the early childhood industry
To recognize how social, political, demographic and economic factors impact early care and education programs
To recognize the variety of early childhood education programs across the industry
To promote professionalism throughout the early care and education industry
To reflect on current and future career goals and aspirations using SMART goal techniques

Operating an Effective Organization

To develop a school mission statement
To understand how to define and articulate goals that will help your organization meet their goals
To demonstrate how to prioritize and techniques for effective time management
To discover the different types of legal business structures that organizations can adopt
To learn how to complete a needs assessment
To determine the market share and value of the organization in the community
To study and review the competition and determine what aspects differentiate your program

Developing & Implementing Health & Safety Systems

To develop systems to assist providers in operating their program
To develop systems to assist providers to comply with all local, state and federal rules and regulations
To review the variety of health and safety issues that may arise in a program and how to prevent health and safety issues
To develop and implement a healthy menu
To understand the importance of hand washing and developing a plan for illness prevention
To discuss the importance of physical health in early education programs
To learn positive guidance and discipline strategies and how they benefit children, families and caregivers
To recognize examples of disaster and emergency situations that may arise in the program
To review what components should be in an emergency plan

Day 2: (online)- hours are flexible

Local, State and Federal Laws and Regulations

To review local, state and federal rules and regulations
To become familiar with the Texas Minimum Standards
To understand important legal information regarding child abuse and neglect, confidentiality, labor laws, environmental protections, contracts, equal opportunity employment and labor laws

Recruitment, Retention & Evaluation of Staff

To create an effective employee handbook
To develop written job descriptions
To develop an employee training program
To develop an employee evaluation process
To understand the importance of staff meetings
To understand how to properly maintain staff records
To review ways to recruit quality staff members
To practice writing an employment ad for the program
To conduct high quality interviews for prospective employees
To develop retention and recognition programs to help reduce turnover and encourage professional growth and development
To identify conflict resolution techniques

Educational Programming & the Learning Environment

To review famous theorist in child development
To better understand how a child's brain develops, especially during the first 5 years
To discuss the importance of physical, cognitive, and social and emotional health and development in young children
To identify expected behaviors for each age level and stage
To understand how to select curriculum, materials and equipment that is appropriate for each age group
To discuss the importance of room arrangement in a learning environment
To develop an age appropriate daily schedule and how to plan for transitions throughout the day
To be able to select assessment tools for the program
To review the variety of state and national accreditation programs
To demonstrate awareness of the importance of anti-bias and multi-cultural components in the classroom and curriculum
To understand an awareness when caring for children with special needs

Day 3: ONLINE- Hours are Flexible
Marketing & Community Outreach

To recognize the components of effective internal and external marketing
To review the ways programs can advertise their services
To practice phone sales and understand phone conversion rates
To practice tours and understand tour conversion rates
To develop steps to obtain maximum enrollment
To decide what sets the program apart from others and how to focus on this during a phone inquiry and/or tour
To discover what parent involvement events and internal marketing activities programs can choose to offer
To know how to write and distribute a press release
To know how to manage a crisis, if it may involve the media
To discuss the role that social media may play in your program
To practice responding to negative and positive reviews on social media
To learn about email courtesy

Financial Development & Business Strategies

To understand the differences between fixed and variable monthly costs
To be able to read and write a budget for the program
To develop a budget that includes a break-even analysis
To understand how to project future revenue
To manage payroll and leave policies and procedures
To review staff scheduling procedures and write a staff daily schedule
To review and develop employee benefit packages
To understand how to build the rate for each age in your program
To be able to effectively purchase and replenish items for the program
To review other streams of revenue other than weekly/monthly tuition
Review the parts of a business plan
To practice a SWOT analysis to review what internal and external factors may influence the program
To mitigate potential risks in the program

Day 4: ONLINE- Hours are Flexible

Principles of Leadership

To understand the variety of leadership styles and how they play a part in each program
To evaluate the program's effectiveness
To develop improved parent communication techniques and discuss the variety of parent beliefs and parenting styles
To identify your personal management and leadership style
To understand how to better support parents
To be able to recognize the difference between a manager and a leader
To recognize how to develop more leaders from within your program
Identify data collection techniques and how to use them in your program

Advocacy for Children, Families & Staff

To understand the legislative process, social issues and policies that impact young families, children and staff in your program
To evaluate the relationship of ethics in the organization
To be able to listen and understand parents and offer referral needs when necessary
To gain required skills for strong written and oral communication
To determine the importance of being involved in an early childhood organization
All our participants also have access to our private Director Mastermind Facebook Group where participants can ask questions, support each other and gain useful knowledge even after the course ends! We will also keep important content from the class housed on this site for your reference!
Once you enroll, please print immediately complete the application and class policies page and send it to us at [email protected]
Do you already have a Director's Credential and just need training hours? Everyone that attends will leave with a certificate for 40 hours of annual training so even if you're not looking to earn a credential, you can still join us!
Your Instructor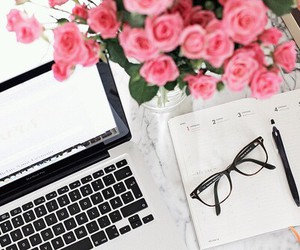 Seeds Training Group was developed in 2007 to meet the needs of child care providers in the state of Texas. All of our trainers have been in the field of early care and education for over 20 years, with combined experience of over 150 years! All of our trainers are registered with the Texas ECECDS system, as Professional Master Registered Trainers, many are registered trainers in other states as well. Seeds offers workshops, webinars, and online courses that are always relevant, meaningful, and fun! If you are looking for an online Director Credential Class in the state of Texas, Seeds is also on the list of recognized credential courses through the DFPS Division of Health and Human Services.
Course Curriculum
Step One: Complete Application and Policies Page
Available in days
days after you enroll
Step Two: Watch Our Welcome Video and Take The Pre-Test (Non Graded)
Available in days
days after you enroll
Day 1: Competency 1: This History of Early Childhood Education
Available in days
days after you enroll